Leading Real Wood Box Beams Near You
Design, Installation, Renovation & Custom Beam Manufacturing
Whether you are planning a new home build or remodeling your existing home, a faux wooden beam is an excellent way to bring character and unique beauty into your space. Woodland Custom Beam Company is a five-star Lake Tahoe custom wood beam manufacturing company that specializes in designing and building faux beams without the downsides of real wood beams. Our experienced contractors are skilled in replicating real wooden beams with the extra benefits of being lightweight, easy to install, and durable.
Upgrade Your Home's Look With Our Top-Rated

Faux Ceiling Beams
Customizable & Lightweight Wood Box Beams
Easy To Install Barn Wood Beams & Mantles
Each Lake Tahoe custom faux barn wood beam from Woodland Custom Beam Company is incredibly lightweight and simple to install in virtually any space or ceiling type.

Custom Alder Wood Ceiling Beams Made In Any Size Required
At Woodland Custom Beam Company, we carry a wide selection of Lake Tahoe custom faux alder wood ceiling beams that can be built to your exact specifications.
Realistic Alder Faux Ceiling Beams Of The

Highest Quality
Let Woodland Custom Beam Company spruce up your living space with an incredibly lightweight, beautiful replica of a real wood beam. We use real alder wood of high quality for authenticity!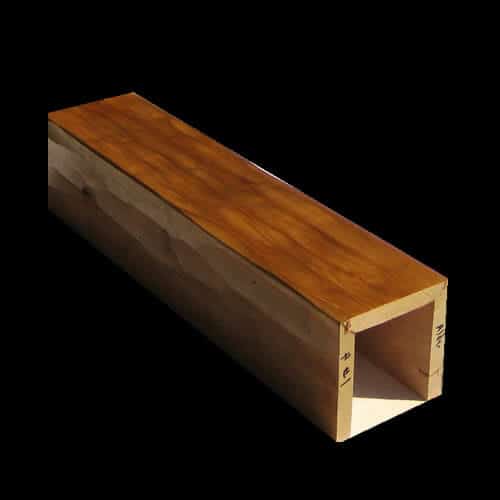 Lightweight Alder Beams For Home Renovations
When you are ready to bring warmth, luster, and robust strength to your home remodel, visit with our contractors at Woodland Beam to design quality Lake Tahoe custom wood beams.
Reclaimed Style Alder Beams With Easy Installation
Our experienced contractors handcraft each faux alder beam with care and skill, allowing you to get the look and feel of reclaimed alder without the difficulty of installation.
Qualified Cedar Box Beam Dealers Near You
Each reclaimed style faux cedar box beam in Lake Tahoe is available in a variety of rich colors and designs that closely resemble real wooden beams.
Reclaimed Style Cedar Box Beams Resistant To Cracking
Our faux beams are carefully designed to be highly resistant to moisture absorption, warping, cracking, and more. Each piece is built to last a lifetime!
Enduring & Moisture Resistant Box Beams Made

Of Real Cedar
Experience longevity, durability, and unique beauty with our custom faux box beams in Lake Tahoe! Each beam is highly resistant to absorbing moisture and humidity.
Get Your Hollow Box Wood

Beams In Lake Tahoe
Conventional wooden beams and faux box beams may look almost exactly the same, but each has vastly different aspects and benefits. Conventional wooden beams are uniquely beautiful and robust, but they are highly prone to absorbing moisture and humidity. This leads to cracks, warping, and the need for regular professional attention. They are also incredibly difficult to install due to their weight.
Lake Tahoe custom wood beams are designed to be impressively lightweight and simple to install in virtually any ceiling space both indoors and outdoors. They are highly moisture resistant and built to last a lifetime. Our contractors can build each piece to your exact specifications for the perfect fit!
Our Latest Faux
Wood Beam Jobs
Frequently Asked Questions About

Our Box Wood Beams
Get a Quote Today!
Contact Our Professional Wood Beam Experts