Handcrafted Box Beams Made From Real Wood Near You
Renovation, Design, Installation & Custom Beam Manufacturing
Wooden beams are a beautiful addition to any space in the home. Whether you want to spruce up your current home or are planning a full renovation, Woodland Beam can help you achieve the beauty, strength, and impressive features of a conventional wooden beam without the downsides that come with using real wood. Our five-star Orem custom faux wood beams are handcrafted to be an exact replica of the real thing!
Upgrade Your Orem Home With Quality Faux Ceiling Beams
Fully Customizable & Lightweight Wood Box Beams
Easy To Install Barn Wood Beams & Mantles
Each of our Orem custom faux barnwood beams is incredibly lightweight and simple to install in any space.

Custom Alder Wood Ceiling Beams Made Any Size Imaginable
Call today to customize a custom faux alder beam in Orem to your exact specifications and size requirements.
Realistic Alder Faux Ceiling Beams
Bring authentic Southwest warmth and luster to your home with a custom built faux alder beam at Woodland Custom Beam.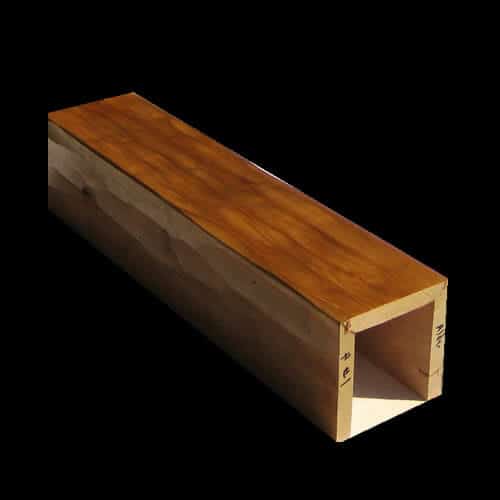 Lightweight Alder Beams For Home Remodels
Our Orem faux wood beams are the perfect solution for spaces where conventional beams cannot be installed due to their weight.
Reclaimed Style Alder Beams With Easy Installations
Get the look and feel of real wood alder beams without the negatives when you choose Woodland Custom Beam Company.
Orem's #1 Choice For Cedar Box Beams
Our Orem faux cedar beams are highly resistant to warping and cracking. They are ready to install in any space!
Reclaimed Style Cedar Box Beams Resistant To Cracking
Each Orem faux cedar box beam at Woodland Custom Beam is crafted with real pieces of cedar for authenticity.
Long-lasting & Moisture Resistant Box Beams Made Of Real Cedar
Faux beams are naturally moisture resistant and crack resistant, featuring incredible durability that brings character to any home.
Conventional Wood & Box Wood Beams For Sale Near Orem
While faux beams are carefully designed to exactly replicate conventional wood, they are vastly different from each other in function and versatility. At our Orem custom beam manufacturing company, we create faux beams that are impressively lightweight and designed to last a lifetime without the need for replacement. Faux wooden beams are extremely resistant to moisture absorption, which protects against warping, cracking, and other damage.
Conventional wooden beams are made completely from real wood, making them incredibly heavy and limited in where they can be installed. Real wood is prone to moisture and humidity absorption, which makes them expand and contract, needing to be professionally replaced every 5-10 years.
The most popular feature of our faux beams at Woodland Custom Beam Company is their versatility and ease of installation. Because they are crafted with pieces of real wood, they are impressively lightweight and can be installed in virtually any area, while exactly mimicking the real thing. Our local woodcrafters build each piece to your exact specification and requirement. Contact Woodland Beam today to learn more about our detailed building process, or to receive an estimate for installing a faux beam in your own home!
View Our Custom-Made Faux Beam Gallery
Frequently Asked Questions About Our Box Wood Beams
Request a Quote
For Expert Answers To Your Beam Questions & Price Estimates