Top-Rated Real Wood Box Beams Near You
Design, Installation, Renovation & Custom Beam Manufacturing
Wooden beams are a beautiful addition to any home, but are not always ideal to their size and weight. At Woodland Custom Beam Company, you will find incredible, handcrafted faux wooden beams in Lindon that allow you to achieve the beauty and strength of real wood without the downsides. Contact our five-star custom beam service today to receive a free estimate or to meet with our carpenters!
Upgrade Your Lindon Home With First Class Faux Ceiling Beams
Lightweight Wood Box Beams 100% Customizable
Easy To Install Barn Wood Beams & Mantles
Our Lindon custom faux barnwood beams are impressively lighweight and easy to install in virtually any space.

Custom Alder Wood Ceiling Beams Made In Any Size Required
Call Woodland Beam today to customize a Lindon faux alder beam to your exact specifications and needs.
Realistic Alder Faux Ceiling Beams
Our alder faux ceiling beams are crafted with pieces of real wood to bring authentic luster to your home.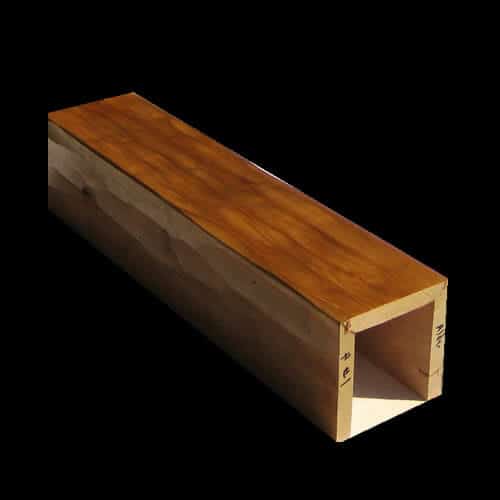 Lightweight Alder Beams For Home Renovations
If a conventional wooden beam will not work for your remodeled space, consider a Lindon faux alder wood beam!
Reclaimed Style Alder Beams With Simple Installation
Get the look and feel of real alder wood without the negatives when you choose Woodland Custom Beam Company.
Lindon Trusted Cedar Box Beams
Our Lindon faux cedar box beams are incredibly durable and highly resistant to warps, cracks, and breakdown.
Reclaimed Style Cedar Box Beams Resistant To Cracking
We craft all faux wooden beams locally with skill and care, using pieces of real wood for authenticity.
Enduring & Moisture Resistant Box Beams Made Of Real Cedar
Each of our faux box beams near you in Lindon are designed to be long-lasting and incredibly durable.
Get Your Wooden Box Beams Near Lindon
Conventional wooden beams are known for their beauty and strength. Unfortunately, they are also known for being incredibly heavy and difficult to install as a result. Real wood tends to absorb moisture and humidity, leading to cracking, warping, and the need for professional attention every 5-10 years.
Faux beams from our Lindon custom beam manufacturing company are built to be an exact replica of the real thing. They are impressively lightweight and easy to install in virtually any space. With moisture resistance and lifetime durability, faux wooden beams are the ideal solution for anyone seeking the look of real wood without the downsides.
Our Latest Faux Wood Beam Jobs
Frequently Asked Questions About Our Box Wood Beams
Get a Quote Today!
Our Beams Specialists Will Reach You Soon