Handcrafted Box Beams Made From Real Wood Near You
Renovation, Design, Installation & Custom Beam Manufacturing
Woodland Beam is a five-star Francis custom faux beam manufacturing company specializing in designing and building faux beams for any space. We can help you get all the beauty and strength of a conventional wooden beam without the downsides of real wood. As experienced woodworkers, our beams closely replicate the real thing with the added benefits of being lightweight, easy to install, and incredibly durable.
Upgrade Your Francis Home With Quality Faux Ceiling Beams
Fully Customizable & Lightweight Wood Box Beams
Easy To Install Barn Wood Beams & Mantles
Each Francis custom faux barnwood beam is incredibly lightweight and easy to install in virtually any space.

Custom Alder Wood Ceiling Beams Made Any Size Imaginable
Crafted using real pieces of wood, each faux alder beam can be custom-built to your exact specifications.
Realistic Alder Faux Ceiling Beams
Let Woodland Beam spruce up your living space with a lightweight faux alder beam, crafted with pieces of real alder.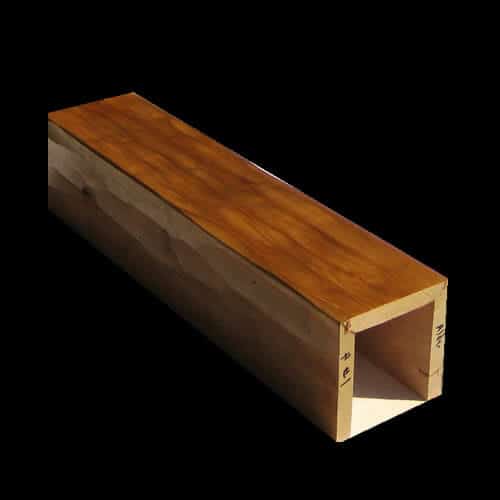 Lightweight Alder Beams For Home Remodels
Our Francis faux alder beams are close replicas of conventional alder beams and bring Southwest warmth and luster to the room.
Reclaimed Style Alder Beams With Easy Installations
Get the look and feel of reclaimed alder wood at Woodland Beam, without the downsides of warping or difficulty of installation.
Alder's #1 Choice For Cedar Box Beams
Each alder beam is handcrafted using real pieces of wood for authenticity, to add beauty and strength to any room.
Reclaimed Style Cedar Box Beams Resistant To Cracking
Each reclaimed style faux cedar beam in Francis is available in rich colors and patterns that closely resemble true cedar.
Long-lasting & Moisture Resistant Box Beams Made Of Real Cedar
Our faux beams are handcrafted to be durable, long-lasting, and incredibly resistant to moisture or humidity absorption.
Conventional Wood & Box Wood Beams For Sale Near Francis
While conventional and faux beams are designed to be exact replicas of each other, they each carry vastly different benefits. Our Francis custom faux wooden ceiling beams at Woodland Beam are handcrafted locally and designed to be impressively lightweight since they only contain pieces of real wood instead of 100% wood. Because faux beams are incredibly moisture resistant and durable, designed to last a lifetime without the need for replacement. Our wood contractors can build each faux beam to your exact specifications for easy installation in any space!
Conventional wooden beams are naturally heavy and difficult to install in certain areas. Because they are fully made of wood, traditional beams easily absorb moisture and humidity which leads to cracking, warping, twisting, and the need for professional replacement every 5-10 years.
At Woodland Beam, we pride ourselves in close attention to detail and skilled workmanship, no matter how complex the project. We work diligently to offer quality products to our customers at prices they can afford, for 100% satisfaction with the results. Give us a call today to learn more about our faux beam services, or to receive a free price estimate!
View Our Custom-Made Faux Beam Gallery
Frequently Asked Questions About Our Box Wood Beams
Request A Quote
For Expert Answers To Your Beam Questions & Price Estimates