Santa Maria Custom Wood Beams
Affordable & Superior Box Wood Beams in Santa Maria, CA
For beautifully crafted box wood beams in Santa Maria, consult with the team at Woodland Beam. Using expert design methods and high quality techniques, we create gorgeous, durable, and long lasting custom decorative beams.
Santa Maria's Top Faux Ceiling Beams
Routed Edge Alder Box Beams
Add elegance and style to your high, vaulted ceilings with our Routed Edge Adler Box Beams in Santa Maria. With rich texture and superior craftsmanship, Woodland Beam offers the best faux box beams in California.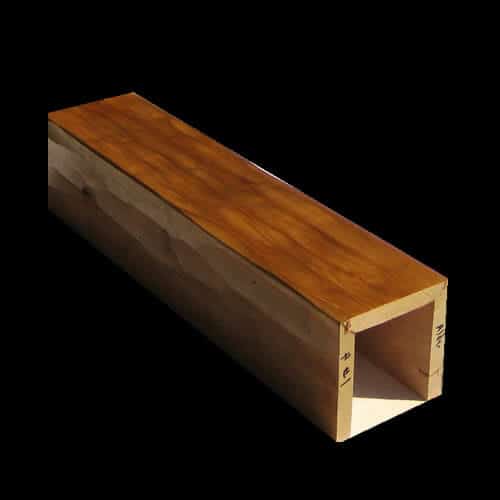 Hewn Style Alder Beams
Woodland Beam's Hewn style Adler Beams are an excellent addition to any home. With gorgeous texture and enhanced character, our Santa Maria decorative wood beams can add a specific ambiance to any room in your home.
Barnwood Beams
Our Santa Maria Barnwood Beams come in a variety of styles, textures, and colors, and our carpenters can provide a uniquely crafted faux box wood beam to add to your home. Contact us today to learn more about the styles we offer.
Reclaimed Style Cedar Box Beams
Using an innovative process of design and manufacturing, Woodland Beam offers the best selection of reclaimed style cedar box beams in Santa Maria that add texture, character, and elegance to any room in your home.
Hewn Style Cedar Box Beams
Create beautiful lines and make your home stand out with our Hewn style cedar box beams from Woodland Beam. Our unique process gives you affordable, durable, and stylish box wood box beams that fit any decor.
Routed Edge Cedar Beams
Carefully crafted with style and elegance in mind, Woodland Beam has created a routed edge cedar beam with the rich colors and comforting fragrance that can only come from Cedar. Experience handcrafted Cedar beams from Woodland Beam today!
Hand-Crafted Exposed Beams In Santa Maria
We Craft & Remodel Any Type Of Ceiling Beam in Santa Maria
Far Lighter Than
Normal Beams
While traditional, solid wood beams are gorgeous, they are heavy and difficult to install. Our faux box beams are much lighter than normal beams, thus eliminating the prohibitive nature of wood beam additions in your home.
Indistinguishable From
Traditional Beams
Using innovative design and manufacturing techniques, we have created a faux box wood beam that is indistinguishable from traditional beams. You can have all the style and character you want in your home, without the weight or the cost.
Carefully Crafted
From Real Wood
Each of our box wood beams in Santa Maria are carefully crafted from real wood, giving them the authentic look and feel of traditional wood beams. We have a strong commitment to providing our customers with high quality results.
100% Handcrafted
Faux Beams
Our Santa Maria faux beams are 100% handcrafted by our team of carpenters, giving you high quality results that add the perfect style and character to your home. Browse through our selection today to find the perfect faux box beam for your home.
We Custom Your Beam
To Fit Any Size
Because our box wood beams in Santa Maria are handcrafted each and every time, we can customize your box beam to fit any size or length you wish. Find the perfect balance between character and design with Woodland Beam.
Our Custom Beams Can Be Added
To Any Structure
The lightweight and custom nature of our faux box wood beams give us the ability to add them to any structure. Because they are easy to install, elegantly designed, and made from quality woods with a one of a kind, personal touch.
I've worked with the principal of Woodland Beam for almost ten years. Every job has been a great experience. Woodland Beam strives very hard to produce a quality product and I've found it to be very true in my experience. Great people and a great product. I would strongly recommend using them for any beam/framing/mantle needs.
Steve G. ★★★★★
Really cool wood beam company. Wife wanted ceiling beams for our remodel, but I was terrified about sagging trusses, broken roofs, you hear stories. Mike does Box Beams really well, high end product, when it is installed you totally can't tell its a box beam, at all, does not even have like visible joints, great work
Jeff S. ★★★★★
Woodland Beam is who I would recommend to anyone looking to do projects using real, top quality wood beams – cedar, alder, etc. They also have great box wood products and have excellent materials for mantles and other like projects. Woodland provides top-notch customer service and they do stellar work.
Andrew N. ★★★★★
Get Your Unique Ceiling Beam Today