Midway Custom Wood Beams
Top-Quality Box Wood Beams in Midway, UT
Based in Arizona and now serving clients throughout Utah, Woodland Beam is a five-star rated company specializing in building custom box wooden beams. These unique, beautiful beams are designed to be indistinguishable from conventional wooden beams, and are the perfect addition to any home.
Midway's Affordable & Durable Decorative Wood Beams
Routed Edge Alder Box Beams
Listed at $30 per sample piece, our routed edge alder box beams bring a delightful ambiance to every home.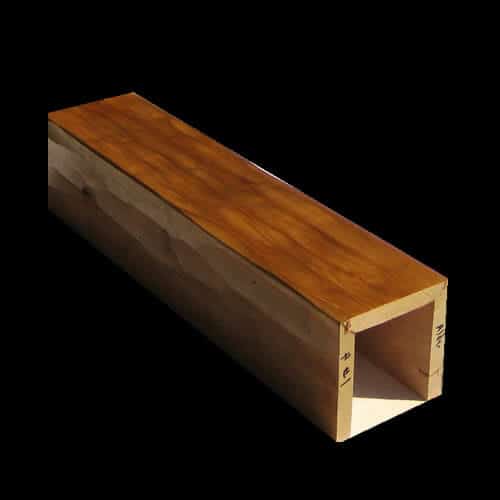 Hewn Style Alder Beams
Bring a Spanish-style flair and luster to any room with our warm alder beam style samples.
Barnwood Beams
Priced at $30 per sample piece, our faux barnwood beams are essentially indistinguishable from true, aged barnwood.
Reclaimed Style Cedar Box Beams
Our sturdy, impressive reclaimed faux cedar box beams are available for just $30 per sample.
Hewn Style Cedar Box Beams
Visit us today to view our $30 sample beams that bring a robust depth and feel to your home.
Routed Edge Cedar Beams
For a classier look, check out our routed edge cedar samples, boasting smooth corners and an appealing texture.
Premium Faux Beams In Midway
We Craft & Remodel Any Type Of Ceiling Beam On Your Midway Home
Indistinguishible From Traditional Beams
Woodland Beam proudly creates unique faux beams that are essentially indistinguishable from conventional pieces, no matter the size.
Far Lighter Than Normal Beams
Designed to be lightweight replicas of traditional wooden beams, our faux pieces are versatile and impressive.
Carefully Crafted From Real Wood
Using small pieces of 1 inch stock, Woodland Beam crafts faux beams that are duplicates of the real thing.
100% Handcrafted Beams
Using a team of expert builders, we create high-quality, hand-crafted pieces that are designed to complement any home.
We Custom Your Beam To Fit Any Size
No matter what size you need, Woodland Beam will build a beautiful faux replica to perfectly fit inside any room.
Our Custom Beams Can Be Added To Any Structure
Carefully hand-crafted with durability and longevity in mind, our lightweight faux beams can be installed in virtually any structure.
I've worked with the principal of Woodland Beam for almost ten years. Every job has been a great experience. Woodland Beam strives very hard to produce a quality product and I've found it to be very true in my experience. Great people and a great product. I would strongly recommend using them for any beam/framing/mantle needs.
Steve G. ★★★★★
Really cool wood beam company. Wife wanted ceiling beams for our remodel, but I was terrified about sagging trusses, broken roofs, you hear stories. Mike does Box Beams really well, high end product, when it is installed you totally can't tell its a box beam, at all, does not even have like visible joints, great work
Jeff S. ★★★★★
Woodland Beam is who I would recommend to anyone looking to do projects using real, top quality wood beams – cedar, alder, etc. They also have great box wood products and have excellent materials for mantles and other like projects. Woodland provides top-notch customer service and they do stellar work.
Andrew N. ★★★★★
Get Your Unique Ceiling Beam Today